As an alternative to extracting data, you can view one or more datasets for a given patient in real-time directly from within the nowEDC application. These summary reports can be saved for easy reuse and shared with other nowEDC users. Appropriate users may access the Patient Summaries module by clicking the Patient Summaries item in the module menu.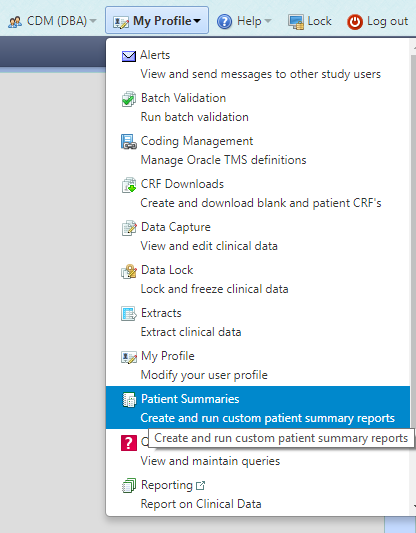 Getting Started
 To view a pre-defined patient summary, the user needs to;
Select a Site (note this option will not appear if the user only has access to a single site)
Select a Patient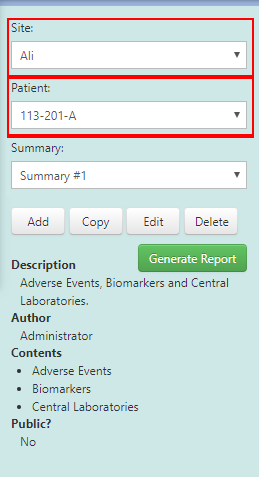 When a summary report is selected, the sidebar will display a description of the report (if available), and which datasets are contained within the report. Once the user has selected the report criteria, they can then click the Generate Report button to display the patient data for the report.
Note: If the user is not authorized to access one or more datasets or data records in the report, the system will still display the data that the user is authorized to view.
Exporting a Patient Summary
You can export each patient summary to Excel or PDF format which will download locally. You simply need to select the desired Patient Summary and click the Generate Report button. 
Once the patient summary has generated, both export buttons will now be functional. Click the corresponding buttons located at the top right as seen in the screenshot below. The options are Export To Excel and Export To PDF.