Here we'll cover the process of raising a query through SDV. Source Data Verification means checking the data against the paper copy and raising queries when discrepancies are found.
Getting Started
You'll need to navigate to the page where you want to raise a query. In the below example we're using the page ECOG.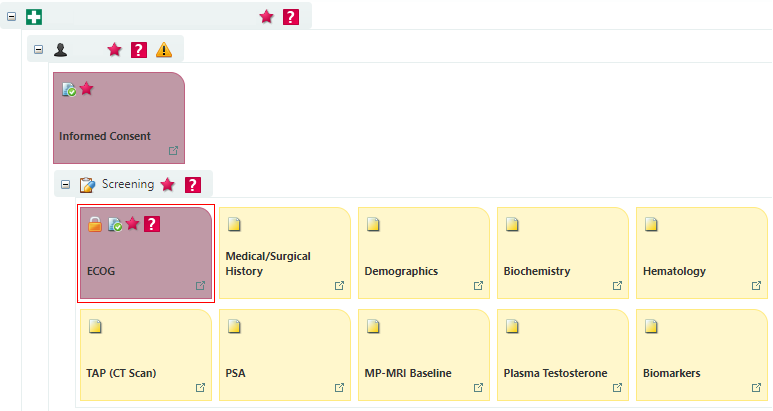 To enter Query mode, click the SDV tab at the top left.


For the sake of this example, we'll state that the date entered is incorrect. To raise the query on this particular section we'll need to click the 'No' option.

We'll then need to assign the query to the relevant group and explain why it is being raised.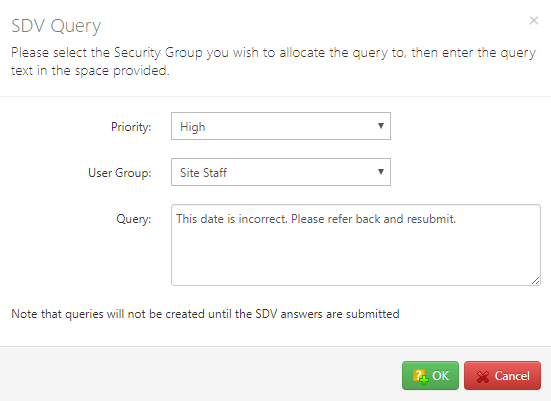 Clicking OK will store a "pending" query. The query will not be raised until the entire page is submitted. This means it can still be modified and checked again before submission.