The list of roles available to you will differ depending on your access rights. To see a list of all the user roles and what permissions they have, see here.
 
In this example we're currently in the Site Staff role and switching to the CRA role.
To switch role, simply click the current role name at the top right of the nowEDC window and select the desired role. A prompt will be displayed. Click Yes to confirm.
As long as the new role has access to the same module, the same module will be loaded once the role has been switched.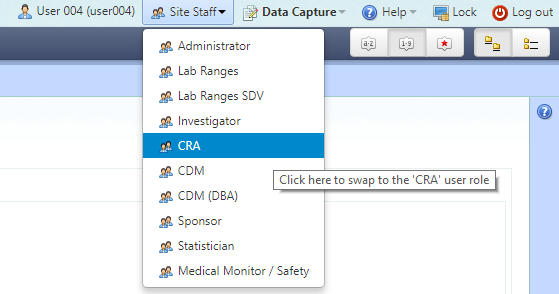 ail Support" />