You can change your password once you're logged into the system. To do this, you'll need to head in to the My Profile module which is illustrated in the below screenshot.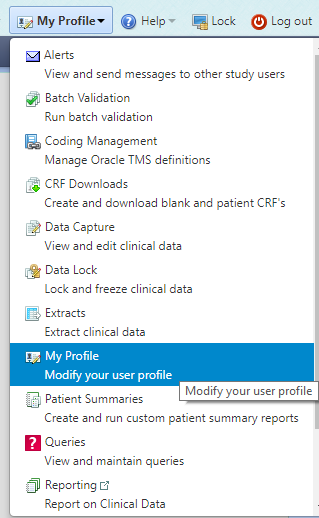 Please Note: You may have different module options available to you. This is due to your role and permissions.
Once you're in the My Profile module, click on the 
 icon to go through to the password wizard. 
The wizard will look like the screenshot below:

Enter your current password, then enter your proposed new password (you'll need to enter it again just to make sure no spelling mistakes have occurred) and then click Change Password to validate.
A strong password:
• Has 12 Characters, Minimum: You need to choose a password that's long enough. There's no minimum password length everyone agrees on, but you should generally go for passwords that are a minimum of 12 to 14 characters in length. A longer password would be even better.
• Includes Numbers, Symbols, Capital Letters, and Lower-Case Letters: Use a mix of different types of characters to make the password harder to crack.
• Isn't a Dictionary Word or Combination of Dictionary Words: Stay away from obvious dictionary words and combinations of dictionary words. Any word on its own is bad. Any combination of a few words is also bad. For example, "house" is a terrible password. "Red house" is also very bad. Don't rely on obvious substitutes, for example, "H0use" isn't strong just because you've replaced an 'o' with a '0'.
• Isn't Used on Other Sites: Don't use the same or similar password that is being used on a different site. This would leave you prone to credential stuffing attacks.
Note: Password restrictions can be applied to studies on an individual basis. The current password requirements are below.
Passwords must be between six and thirty characters in length and must contain at least one numeric and at least one alphabetic character. New passwords must also be different from the previous password. A new password that is too similar to the current password will be rejected.