To create a Patient Summary, you'll need to go ahead and navigate to the Patient Summaries module. You'll need to first click the name of the module you're currently in, in the screenshot example used below, you can see the current module is My Profile.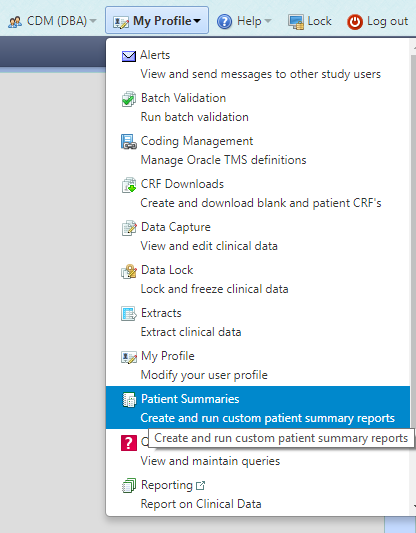 Getting Started
 To create a Patient Summary, click the Add button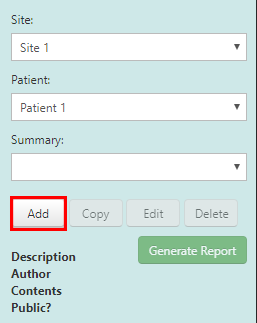 An Add Patient Summary window will appear, within here you'll need to enter a name, description then choose your desired data sets. In the below screenshot, Adverse Events, Biomarkers and Serology and Death Details have been chosen as examples.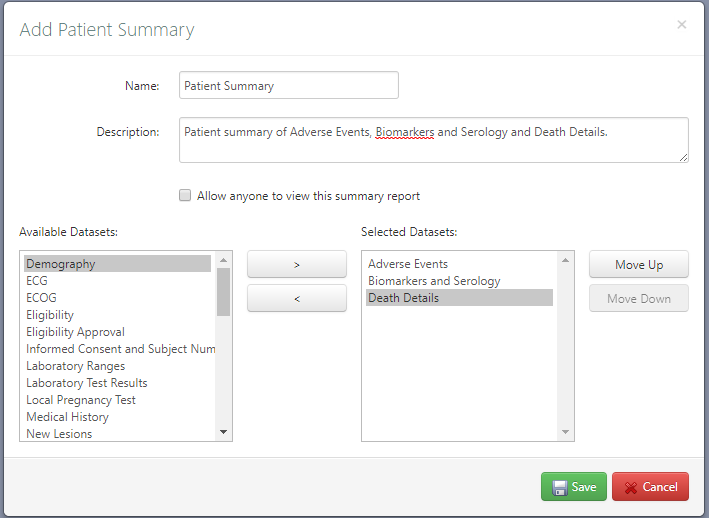 You can check the Allow anyone to view this summary report box to allow this to be available to others.
Click Save.
You'll notice now that the Summary drop down now has the newly created patient summary selected. You'll be able to click the Generate Report button once you have ensured the correct site and patient are selected.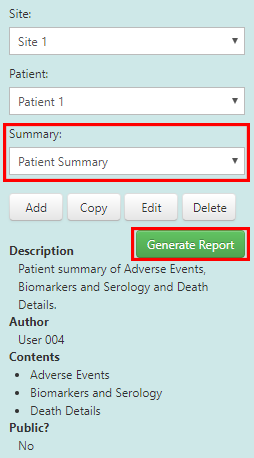 Once the Generate Report button has been clicked, your desired Patient Summary will be created.